Clay for Clay 2014
The JCS, San Diego Academy
does not have an open field for the students to participate in Physical Education, so we walk to our nearest park: Clay Park (zip 92115). We would like to forge an ongoing productive relationship with the Rolando community, which will foster growth and development within our students. As a result, we have developed "Clay for Clay". During this project, students will learn photographic portraiture and will find their subjects in the neighbors who frequent Clay Park. With permission, they will photograph them and the portraits will be transferred onto ceramic tile using glaze. The students will work with community professionals to design, propose, and build a freestanding, concrete, art sign, which will stand 4 feet tall, by 5 feet wide, by 1 foot thick. On its street-facing side, the park's name, "Clay Park" will be displayed in ceramic letters made by the students and otherwise tiled with the portraits of the park's community.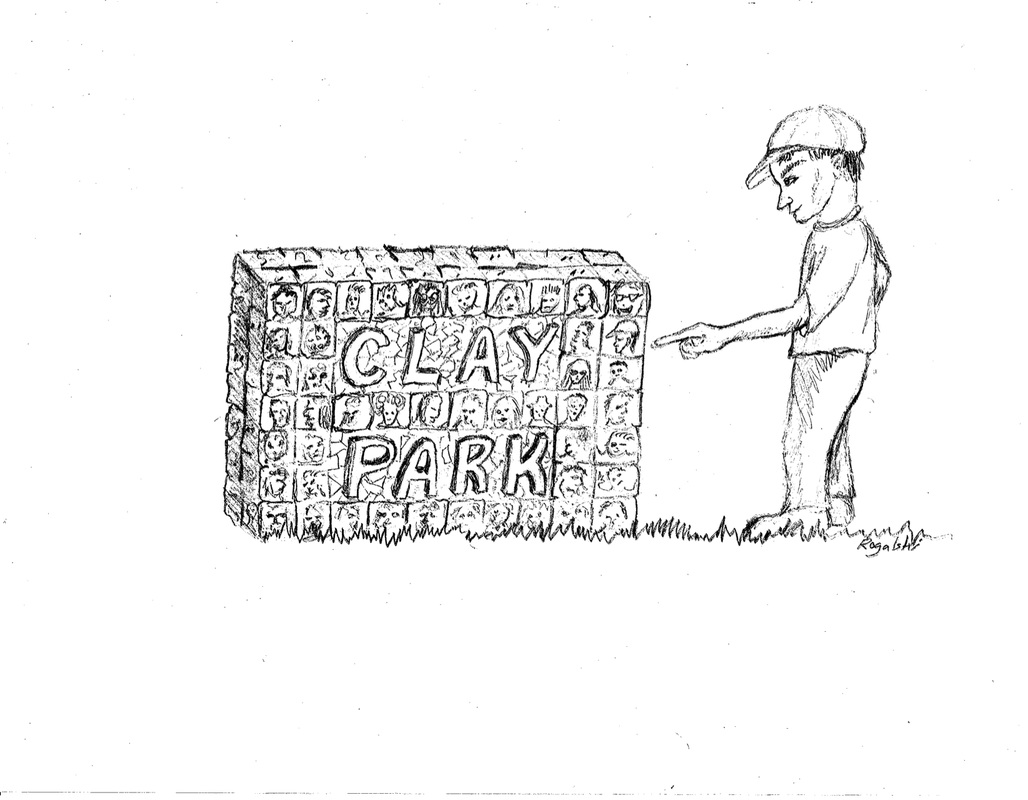 We received the "Teacher's Fund Grant" from the San Diego Foundation AND our JCS administration generously matched the grant! This provided the money we'll need, but there are many more hurdles.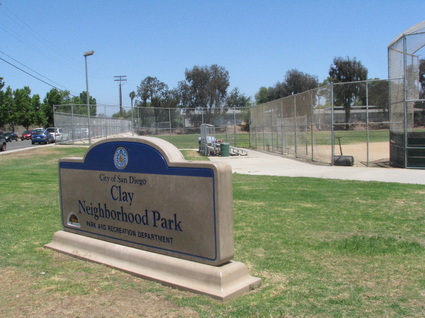 Student teams were challenged to create a public art project that would combine our school with the community of Clay Park & write it out as a formal proposal that included: Design Aesthetics, A blue print with dimensions in metric units, a photo of a model, a fabrication plan, an itemized budget, and a final statement that explained how their project would strengthen the community. Every student in the school did this!

I realized that the project required several skills that I did not have, so I approached a local organization called Sol Diego. They do community based projects, and agreed to help us. They explained that getting permits would be one of the largest challenges and David Timms, a civil engineer, volunteered to guide us through this.

Thus began a series of communications more time consuming and complex than I'm willing to outline here. In the end, the man who runs Clay Park for San Diego Park & Rec. suggested that we consider tiling a preexisting table, instead of building a wall. Metaphorically, this is better, as a wall divides people, while a table unites people. It is also easier, and less expensive, so we accepted his idea. We will do a table!

We went to the park, picked out the perfect table and measured it. San Diego Park and Rec. gave their approval to announce it to the students & start working.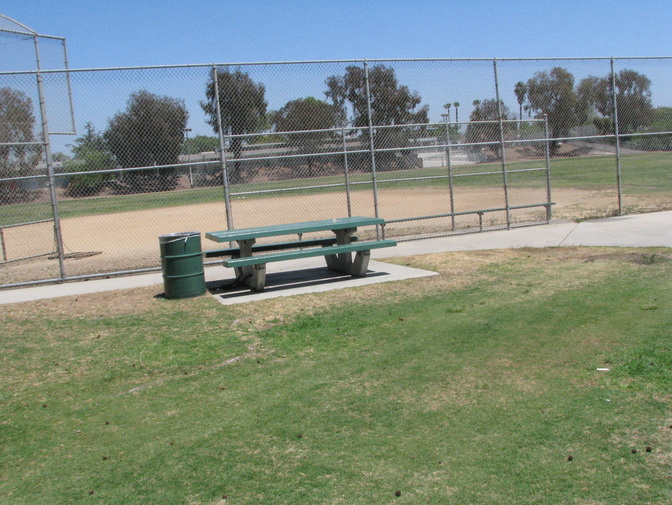 In one class, we talked about legalities & morals of taking a strangers photo. We created a waiver that people would sign prior to the photo being taken.

We talked about the math involved, and worked out the perfect tile size. This included the fact that the tiles would shrink when being fired.

Other students worked on researching & developing a method to transfer photos onto the tiles.
Finally, we started sculpting the tiles. 15 cm x 15 cm.!!!
We are working against time! Our deadline is the end of June. We can do it!
Our next steps are to bisque fire the tiles, and take photos of the park community.

Saturday May 31st, we met at the school at to learn about portrait photography & review protocol for taking a stranger's picture, then we headed to Clay Park to collect photos for the afternoon.
We got lots of community portraits!
Here are a few...
We got lots of excellent photos, but we still need more. We met again Wednesday, June 4th at 5pm.
These dedicated students collected many portraits of the park's community.
Here are just a few...
We put our tiles out to dry, and they are finally bone dry.
Next, we do a bisque fire, and then we can transfer photos onto the tiles using graphite & glaze.
This will require several workshops. Luckily, we have a large group of students working on this.
Then we'll glaze fire them, sand the table, & cement them to the table.
Today SDF generously extended our deadline to the end of July.
Yay communication!

OK. We did the bisque fire and now, we can transfer the photos onto the tiles.

We have developed a process for this. In photoshop, I cropped each photo into a square, then adjusted the image size to the exact size of the tile. Then, put it through a filter that turned it into a coloring page. We take the cloring page and apply vine charcoal to the most important lines, then use this to create a charcoal print onto the tile. This is touched up with a pencil and finally the glaze is applied.


We have met several times now and completed many tiles. We need 60 tiles. We are almost done glazing!


OK. We are done glazing. It was very community building. Thank you to the multitudes of people that helped glaze the faces onto the tiles!

Of course the glaze will change color in the kiln and may run, spread, bubble , or react in any number of ways.
Here is what a few look like now, before firing.
You can see that we host a variety of styles & skill levels.
I can't wait to see how they look after the glaze firing!

WOW! I just picked up the tiles. I was worried that the glaze might blur or bubble, but most came out beautifully.
Experiencing bliss now.
Next, we'll sand the table & install them, then finish with our Unveiling Ceremony.
The faces show a variety of skill levels & styles.
Next, we cement these onto the table.
Please come celebrate with us this Saturday (Unveiling Ceremony).
Spent a few hot, messy hours sanding the paint off the table today.
Special thanks to the Kimball Family for providing tools, knowledge, and positive energy!
Today the mother of two students, Veronica, showed up to help me lay out & apply the tiles to the table. Veronica was a huge help. We decided on our lay out, and Veronica used her wet saw to cut some tiles. Dan the park man helped by providing water for our cement & he guarded our equipment when we had to run for supplies. We got all the tiles cemented on perfectly, cleaned the edges, and laid a protective board with "Under Construction" signs.
Veronica showed up with her family to help grout. My whole family came too. They played in the park while we grouted the table. It was very hot, and I somehow erased the pics of the Eisner family grouting. Sorry! The representative from San Diego Parks & Rec. came by and gave us a thumbs up. We talked about possibly doing a project at Chollas Lake next.
Unveiling Ceremony!
When: 8/2 at Noon
What: Unveiling of our table! with a free barbecue lunch.
This will be a larger event with press invited.
Where: Clay Park


Three families arrived to help set-up.
The Kimballs took over the BBQ.
Despite weeks of blazing heat, it started to sprinkle. This turned into a light summer rain as people started to arrive.
As it drizzled, we did our unveiling ceremony.
CLICK HERE to see the video!
The event went beautifully as park community saw themselves immortalized in the tiles,
artists got to meet the people they had made portraits of, and brand new people arrived to join in the fun.
This event was fantastic! Thanks to everyone that showed up!
And Special Thanks to:
Sol Diego
San Diego Parks & Rec.
JCS, San Diego Academy
Teacher's Fund Grant from the San Diego Foundation